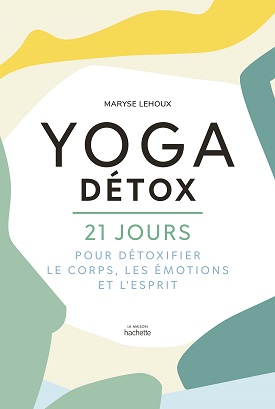 Yoga Détox
In an environment where stress is all around us and where we are not able to meet all of our body's needs, it is sometimes necessary to take some time to refocus, in order to better understand the issues that affect us.
Yoga Detox is for all women who want to discover the power of a complete emotional detox through yoga, mudras, breathing and the power of intention. 
With 21 days of yoga sessions and detailed explanations, this practical guide offers a complete and easy-to-follow emotional detox.
Testimonies
This book is a wonderful box to open every day to discover treasures for health and well-being!
Hello Maryse, I bought your book Yoga Detox and I must tell you that it is extra extra extraordinary, bravo!!! I love it, it is easy to understand and the explanations are clear. It's as if while reading it, I could hear your voice giving the explanations. I recommend it to everyone. Come to think of it, the book would be a great gift to give to a loved one. I am going to finish the series that I started and I will do the 21-day Yoga Detox series. I am very proud of my purchase!
Thank you so much!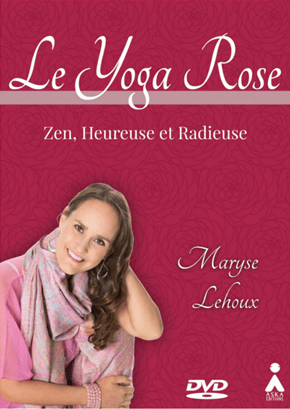 Le Yoga Rose
Paris, November 13, 2015. Maryse is having a wonderful time sharing and connecting with Diva Yoga community members. Suddenly, they receive messages from their loved ones. No one had any idea of the tragic events taking place just ten minutes away from the restaurant... 
Despite her immediate proximity to the tragedy, in the heart of the City of Light, Maryse reacts calmly. Fourteen years of yoga and personal development have completely transformed her way of seeing life and contributing to the world. Yoga Rose is the culmination of all her awareness through yoga. 
It is for women who want to cultivate their inner rose, so that it can shine brightly.
Testimonies
Maryse Lehoux's book is a little gem of knowledge and humanity. She talks about developing a pure heart. And she herself has a heart of gold! It is a very useful book, as much for those who are beginners as for those who have been practising yoga for a long time. Genuine, generous, clear, structured, it is more than a yoga book, it is a true personal development book.
It gives us really interesting and effective tools for managing stress and emotions. In addition, the online bonuses, videos, conferences, yoga sessions, are all excellent and extremely interesting. It is also a moving book, because we feel that the author has put all her heart, all her knowledge and experience and all her generosity into it. A book that I highly recommend to all those who wish to know themselves better, to improve the quality of their life and to take care of themselves. I have already recommended it to my friends and I will give it away too! Thank you Maryse for this wonderful book!
A book on yoga of course, but not only... it is also an extraordinary book of personal development that addresses all women, from the most beginner to the most expert. It is designed as a path to follow with surprises waiting for us online as we read: instructional videos on yoga, video yoga sessions (yoga express in bed, anti-stress yoga ...), mini-conferences on personal development, a technique to welcome your emotions, a technique to stop procrastinating and many other super useful tips if you want to move forward in your life in small steps. I highly recommend it.